---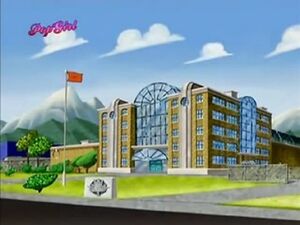 Elkford High School
is a school in
Elkford
, British Columbia, Canada, where
Sharon
and her friends attended.
It teaches Ninth Grade and higher.
About
Faculty
Students
Sporting Teams
The Boys' Hockey team is named the Elks.

The Girls' Hockey team is named the Wapiti, also after a North American Elk.
Events
Areas
Classrooms
Fashion Design workshop
Formerly the Home Economics Room, but as nobody was studying that subject, the room became unused until converted to this purpose.
Auditorium
Gymnasium
Sports Field