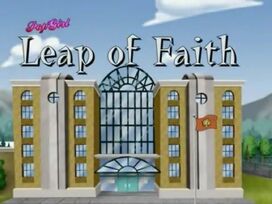 ---
Leap of Faith
Sharon, Maria, Alden and Brock go away to Enviro-Camp and Sharon thinks one of the counselors, Alex, likes her. Sharon likes him - a lot! But unknown to Sharon, Alden has come to realize that he still has deep feelings for her. And the more Alden tries to let Sharon know how he feels, the more she thinks that Alex just might be the guy for her.
Gallery
Ad blocker interference detected!
Wikia is a free-to-use site that makes money from advertising. We have a modified experience for viewers using ad blockers

Wikia is not accessible if you've made further modifications. Remove the custom ad blocker rule(s) and the page will load as expected.